A Fishing Trip Aboard The Flying R
They are in Lake Michigan along with awesome Kings and rainbows.
On the water at 5:00 am, lines in at 5:30am.
Perfect morning no the water.  Flat calm.  Final talley, 13 fish to 15 pounds (no actual weight taken so don't quote me.). 9 cohos, 2 rainbows, 2 kings.
 Nice hard fighting fish to say the least.View of Port Washington from our hotel.  2 minute walk to the boat.  Imagine that!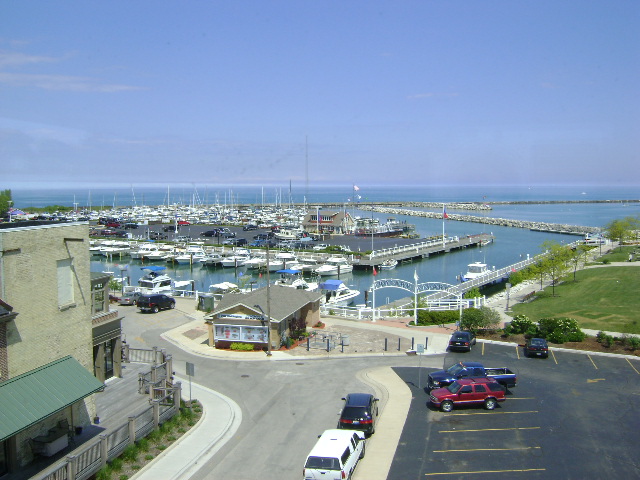 Heading out to the Lake  5:00 AM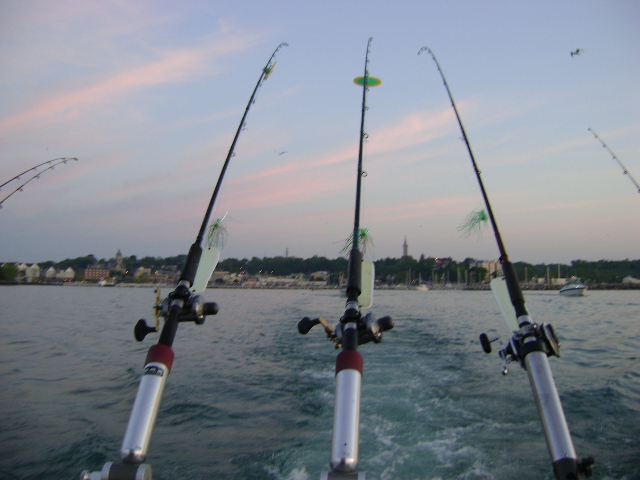 Sunrise on a flat calm day on Lake Michigan.  Note, Lake is 300 miles long and 140  miles wide!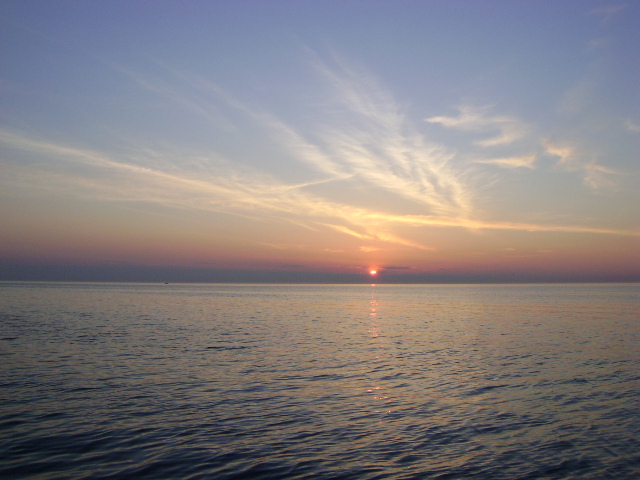 Hook up!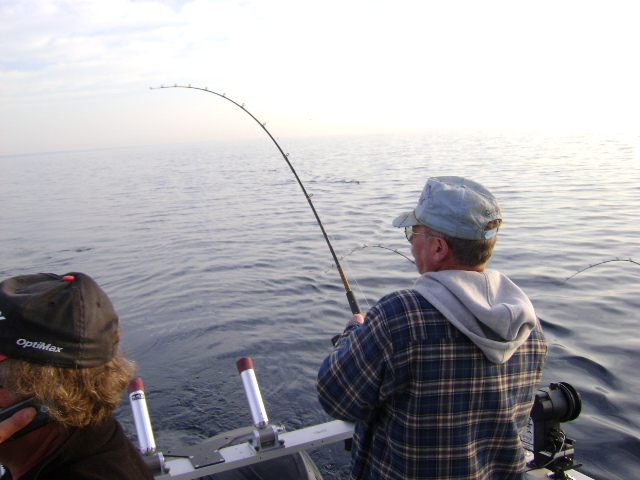 8-10m pound Ranbow.  Great fight!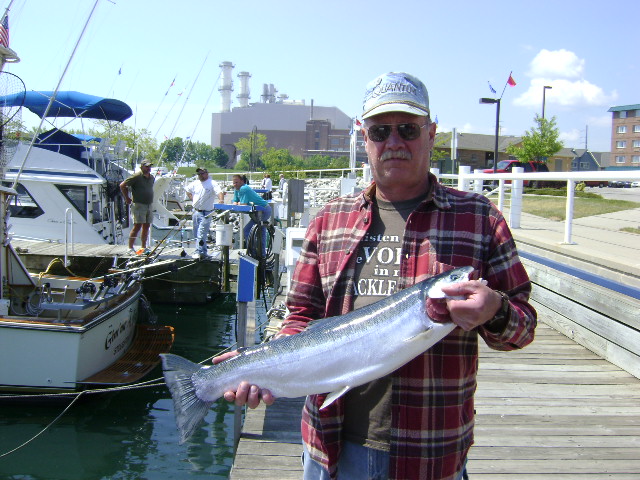 My first fish.  I thought we were fishing for cohos.  Grabbed the rod, Jesus, it might be a tuna!  No, just a quality King.  (Ain't no nookie like a chinokie!)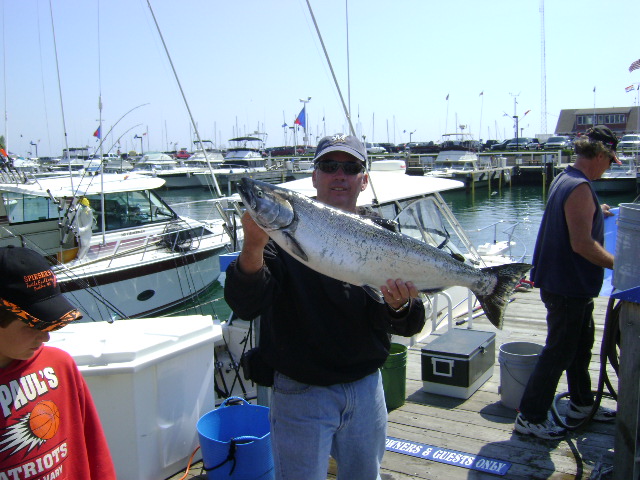 Final results: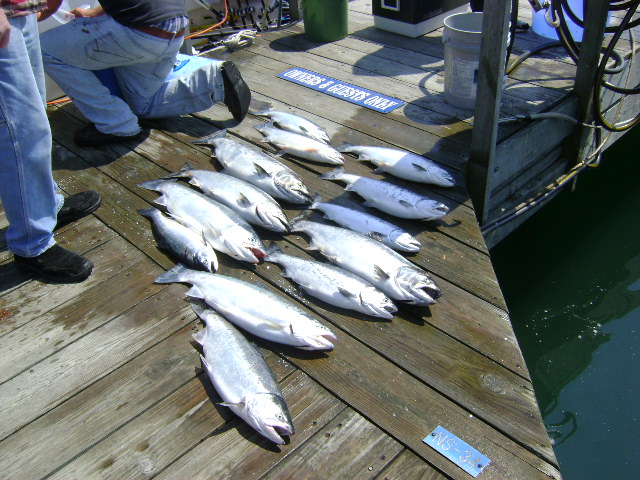 Brad and his Dad with some quality table fare: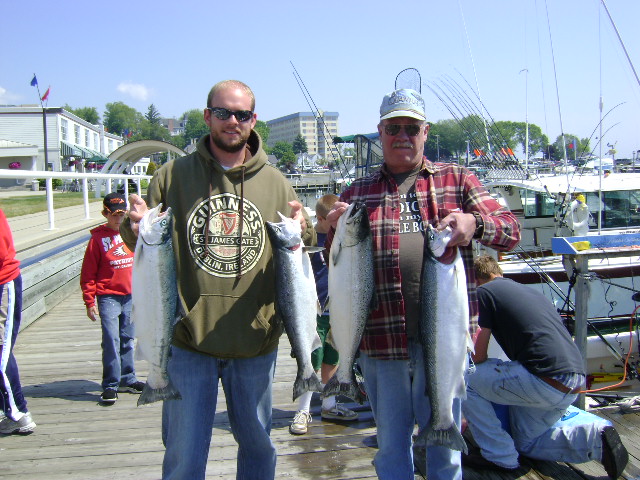 Our boat.  Think we had enough rods?  We were each allowed to fish 3 rods!  As such, we had 12 rods working at all times!  4 downriggers and 8 side planers.  Had the poetential of being a major cluster.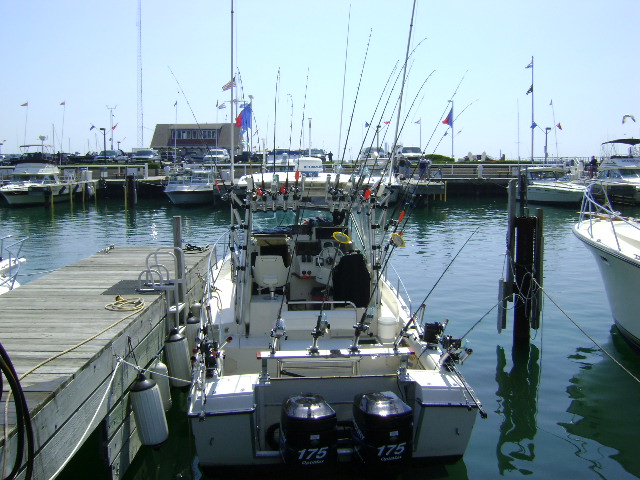 My best two: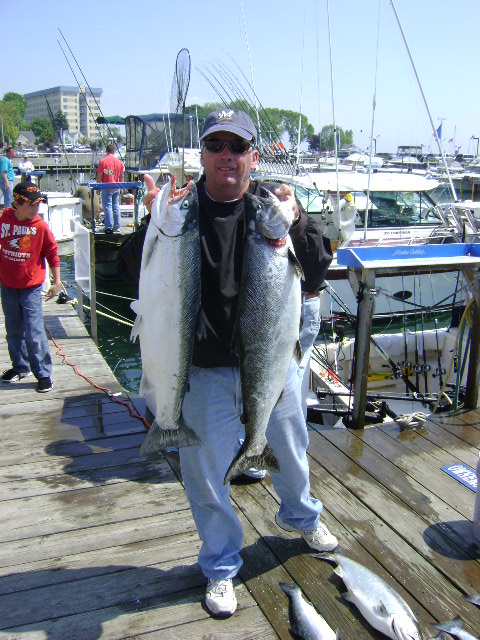 All in all, a GREAT day.  Off the water at 10:00 AM.
Port Washington may be the future home of Krusty
  You never know.  Could be worst places to hang out!
MJK